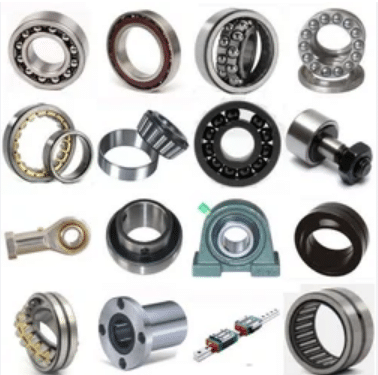 In the world of heavy industries, where machinery grapples with substantial loads and harsh conditions, the choice of bearings is of paramount importance. Two heavyweight contenders, FAG and TIMKEN, have emerged as prominent players in providing bearing solutions for heavy industrial applications. This article conducts an in-depth comparison to determine which brand—FAG bearings or TIMKEN bearings—stands as the more suitable choice for the demanding landscape of heavy industries.
FAG Bearings for Heavy Industries:
FAG, with a heritage dating back to 1883, is synonymous with precision engineering and innovation. These attributes have made FAG bearings a preferred choice in various industrial sectors. In the context of heavy industries, FAG's meticulous craftsmanship ensures that their bearings can withstand rigorous conditions. Their robust load-carrying capacity and low friction properties are particularly relevant in applications characterized by heavy loads and high-speed operation.
Key Advantages of FAG Bearings:
Precision Engineering: The hallmark of FAG bearings lies in their precision engineering, which ensures minimal tolerances, optimal fit, and precise load distribution.
Resilient Load Handling: For heavy industries, where loads are substantial, FAG bearings excel with their exceptional load-carrying capabilities and durability.
High-Speed Precision: In situations demanding both precision and speed, FAG bearings deliver reliable performance due to their low friction properties.
Innovative Solutions: FAG's continuous focus on innovation has led to the development of bearings with advanced features to address the evolving needs of heavy industries.
TIMKEN Bearings for Heavy Industries:
TIMKEN, established in 1899, is renowned for its expertise in heavy-load applications, making it a strong contender for the requirements of heavy industries. The tapered roller design of TIMKEN bearings ensures effective load distribution and minimizes friction, attributes crucial for equipment subjected to significant forces and wear.
Key Advantages of TIMKEN Bearings:
Tapered Roller Proficiency: TIMKEN's specialization in the tapered roller design is well-suited for heavy industries, where even load distribution is essential to prevent premature wear.
Enduring Resilience: Designed to withstand heavy loads and extreme conditions, TIMKEN bearings offer the durability required for heavy industrial settings.
Predictive Maintenance: TIMKEN's advancements in predictive maintenance solutions provide the tools needed to anticipate and prevent potential issues in heavy machinery, minimizing downtime.
Comparison and Application:
Both FAG and TIMKEN bearings have their strengths in heavy industries, each catering to specific requirements. The choice between the two depends on the specific application and its demands. FAG bearings shine in scenarios where precision and high speeds are essential, while TIMKEN bearings excel in environments characterized by heavy loads and rugged conditions.
Conclusion:
In the realm of heavy industries, the choice between FAG bearings and TIMKEN bearings is a decision that directly influences machinery performance, reliability, and operational costs. Both brands bring valuable attributes to the table, be it FAG's precision or TIMKEN's emphasis on enduring resilience. Ultimately, the selection should be based on a meticulous assessment of the specific needs of the application, ensuring that the chosen bearings align seamlessly with the demands of heavy industries, where equipment efficiency and longevity are paramount.
We support more information about Bearings. you can visit http://www.cmtgbearing.com. or email us info@cmtgbearing.com.