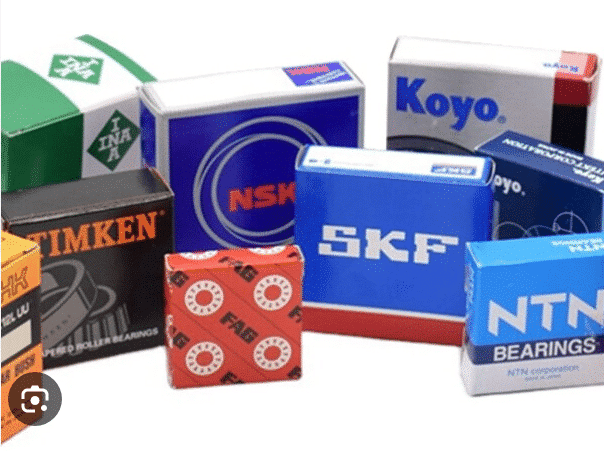 In the dynamic landscape of industrial machinery, bearing technology plays a pivotal role in shaping efficiency, reliability, and overall performance. Among the frontrunners in the bearing industry, FAG and TIMKEN have garnered acclaim for their innovative strides. This article delves into a comprehensive comparative analysis of the innovation in FAG bearings and TIMKEN bearings, exploring their unique advancements and the impact on industrial applications.
FAG Bearings: Precision Perfected Through Innovation
With a legacy dating back to 1883, FAG has etched its name as a forerunner in precision engineering and innovation. The brand's innovative journey is defined by its commitment to pushing boundaries and redefining industry standards. Notably, FAG has invested significantly in research and development, leading to the creation of bearings with advanced features.
Key Innovations in FAG Bearings:
Advanced Materials: FAG has pioneered the use of advanced materials, such as ceramic balls and specialized coatings, to enhance bearing performance in terms of durability, heat resistance, and reduced friction.
Sealing Technology: The brand's innovative sealing solutions provide enhanced protection against contaminants, extending bearing life and reducing maintenance needs.
Smart Bearings: Embracing the era of Industry 4.0, FAG has developed smart bearings equipped with sensors to monitor temperature, vibration, and other performance indicators in real-time.
TIMKEN Bearings: Pioneering Progress Through Tapered Design
TIMKEN, established in 1899, is renowned for its bearing solutions that prioritize durability, longevity, and advanced engineering. The brand's innovation lies in its unique tapered roller design, which has evolved to meet the challenges of modern industrial applications.
Key Innovations in TIMKEN Bearings:
Tapered Roller Evolution: TIMKEN has continuously refined the tapered roller design, optimizing load distribution and friction reduction, which has become a hallmark of their bearings.
Advanced Lubrication: The brand's innovative lubrication technologies ensure optimal lubrication under varying conditions, enhancing wear resistance and extending bearing life.
Predictive Maintenance: TIMKEN has delved into predictive maintenance solutions, offering software that analyzes bearing performance data to forecast maintenance needs and prevent unexpected failures.
Comparative Analysis of Innovation:
Focus Areas: While FAG focuses on diversified innovation, ranging from materials to sensor-equipped smart bearings, TIMKEN's innovation centers around enhancing the time-tested tapered roller design and predictive maintenance solutions.
Precision vs. Durability: FAG's innovations align with precision and high-speed applications, optimizing efficiency and precision. TIMKEN's innovations resonate with the rugged demands of heavy-load environments, ensuring durability and reliability.
Industry 4.0 Integration: FAG's emphasis on smart bearings reflects the integration of Industry 4.0 principles, facilitating real-time monitoring and data-driven decision-making. TIMKEN's predictive maintenance solutions align with the evolving trend of predictive analytics in industrial maintenance.
Impact on Industrial Applications:
FAG's innovations cater to industries demanding precision, such as aerospace and automotive, where sensor-equipped bearings enhance efficiency and maintenance planning. TIMKEN's innovations find resonance in heavy industries like mining, construction, and manufacturing, where the tapered roller design and predictive maintenance mitigate downtime risks.
Conclusion:
The comparative analysis of innovation in FAG bearings and TIMKEN bearings underscores their commitment to advancing bearing technology in distinct directions. Both brands bring unique strengths to the table—FAG's precision-focused innovation and TIMKEN's evolution of the tapered roller design. The choice between them hinges on the application's specific needs, with innovation playing a pivotal role in shaping the future of industrial machinery and equipment.