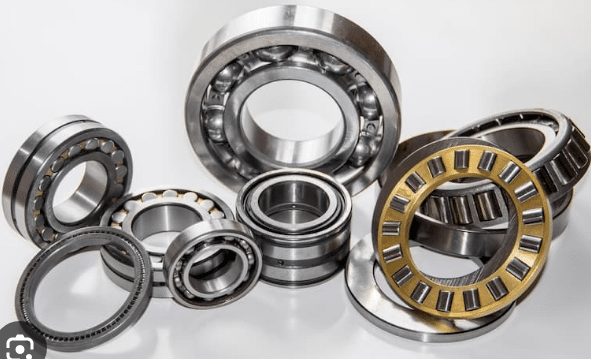 In industrial applications characterized by heavy loads, the choice of bearings plays a pivotal role in ensuring equipment reliability and longevity. Within this context, both FAG and TIMKEN have established themselves as reputable brands known for their robust bearing solutions. This article conducts a comprehensive performance comparison of FAG bearings and TIMKEN bearings in high-load environments, examining their attributes, load-handling capabilities, and suitability for demanding industrial settings.
FAG Bearings in High-Load Environments:
FAG, a pioneer in precision engineering since 1883, is recognized for its bearings' remarkable load-carrying capacity and durability. In high-load scenarios, where equipment is subject to substantial forces and stresses, FAG bearings demonstrate exceptional resilience. These bearings are designed to distribute loads evenly across their components, minimizing wear and maximizing service life. Their precision craftsmanship ensures minimal tolerances, contributing to effective load management.
Key Attributes of FAG Bearings:
Load Distribution Excellence: In high-load environments, FAG bearings shine by distributing forces efficiently, preventing concentrated stress points that could lead to premature wear.
Durability Under Pressure: Designed to endure heavy loads, FAG bearings demonstrate resilience, minimizing the risk of premature failures and costly downtime.
Minimal Friction: The low friction properties of FAG bearings contribute to energy efficiency and reduced heat generation, making them suitable for prolonged high-load operation.
Application Versatility: Beyond heavy machinery, FAG bearings find application in sectors such as mining, construction, and manufacturing where loads are substantial.
TIMKEN Bearings in High-Load Environments:
TIMKEN, with a heritage dating back to 1899, specializes in bearings that thrive under heavy loads. The tapered roller design of TIMKEN bearings enables them to manage radial and axial loads effectively, providing optimal load distribution and preventing excessive wear. This design also results in lower friction levels, which contribute to energy efficiency in high-load industrial applications.
Key Attributes of TIMKEN Bearings:
Tapered Load Handling: The tapered roller design of TIMKEN bearings facilitates balanced load distribution, ensuring that heavy loads are managed efficiently to minimize wear and stress.
Robust Resilience: Engineered to withstand rigorous conditions, TIMKEN bearings excel in high-load environments where equipment encounters substantial forces over extended periods.
Friction Minimization: The reduced friction in TIMKEN bearings contributes to cooler operation, extending bearing life and enhancing overall equipment efficiency.
Diverse Applications: TIMKEN's expertise in heavy-load management finds relevance in industries such as construction, mining, and transportation.
Performance Comparison and Application:
Both FAG and TIMKEN bearings demonstrate prowess in high-load scenarios, with their unique design features contributing to reliable and efficient load handling. The choice between the two hinges on application specifics, including load magnitude, operating conditions, and industry requirements. While FAG bearings excel in precision and load distribution, TIMKEN bearings thrive in environments with substantial forces.
Conclusion:
In high-load environments, the performance of bearings directly impacts equipment reliability and operational efficiency. The comparison of FAG and TIMKEN bearings reveals their dedication to addressing the challenges posed by heavy loads. The choice ultimately depends on the intricacies of the application, as both brands offer dependable solutions tailored to ensure smooth operation, prolonged service life, and reduced maintenance in demanding industrial settings.
We support more information about Bearings. you can visit http://www.cmtgbearing.com. or email us info@cmtgbearing.com.