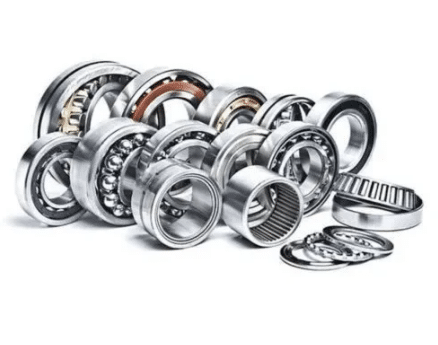 In the intricate machinery of various industries, the role of bearings is pivotal in ensuring efficient operation and extended equipment lifespan. Among the esteemed contenders in the bearing realm, FAG and TIMKEN have earned recognition for their commitment to providing bearings with remarkable longevity. This article delves into a thorough comparison of the longevity performance of FAG bearings and TIMKEN bearings, exploring their attributes, advancements, and suitability for applications requiring prolonged service life.
FAG Bearings: Pioneering Longevity
Founded in 1883, FAG has carved a niche for itself as a trailblazer in precision engineering and innovation. A cornerstone of FAG's bearing offerings is their dedication to creating products with extended service life. The meticulous craftsmanship of FAG bearings results in minimal tolerances and precise fitting, contributing to reduced wear and improved durability. This attention to detail translates to enhanced longevity, particularly in applications that demand consistent performance over time.
Key Attributes of Longevity in FAG Bearings:
Precision Engineering: The precision manufacturing of FAG bearings ensures that components fit seamlessly, reducing friction and wear that can compromise longevity.
Low Friction Design: Low friction properties lead to reduced heat generation and wear, contributing to prolonged bearing life.
Advanced Materials: The integration of advanced materials and coatings enhances resistance to wear, corrosion, and fatigue, promoting a longer lifespan.
Robust Load Handling: The ability of FAG bearings to withstand heavy loads without premature wear is a testament to their longevity performance.
TIMKEN Bearings: Sustained Endurance
TIMKEN, established in 1899, has solidified its reputation for producing bearings that prioritize durability and longevity. The brand's focus on engineering bearings with inherent strength and resilience positions them as a reliable choice for applications necessitating extended service life. The tapered roller design, a hallmark of TIMKEN bearings, effectively distributes loads and minimizes stress points, contributing to prolonged bearing and equipment life.
Key Attributes of Longevity in TIMKEN Bearings:
Tapered Roller Expertise: The design of TIMKEN's tapered roller bearings ensures even load distribution, reducing the risk of localized wear and increasing the bearing's overall lifespan.
Superior Lubrication: TIMKEN's innovative lubrication solutions optimize performance by reducing friction and preventing wear, thus enhancing bearing longevity.
Durability Under Duress: The robust construction of TIMKEN bearings allows them to endure challenging conditions, making them suitable for applications with extended operational requirements.
Preventive Maintenance: TIMKEN's focus on predictive maintenance solutions aids in identifying potential issues before they escalate, thereby prolonging equipment lifespan.
Comparative Analysis and Application:
Both FAG and TIMKEN bearings exhibit strong longevity performance attributes. The choice between the two hinges on the specific application requirements, load characteristics, and operating conditions. FAG bearings excel in precision applications where reduced friction and tight tolerances contribute to prolonged life. On the other hand, TIMKEN bearings thrive in scenarios with heavy loads and rugged conditions, making them an excellent choice for extended service life in demanding environments.
Conclusion:
In the pursuit of optimal bearing longevity performance, both FAG and TIMKEN have positioned themselves as formidable contenders. The comparison between these brands underscores their dedication to crafting bearings that transcend industry norms. Ultimately, the selection should align with the unique demands of the application, ensuring that the chosen bearings contribute to extended equipment lifespan, reduced downtime, and enhanced operational efficiency in the ever-evolving landscape of industrial machinery.
We support more information about Bearings. you can visit http://www.cmtgbearing.com. or email us info@cmtgbearing.com.