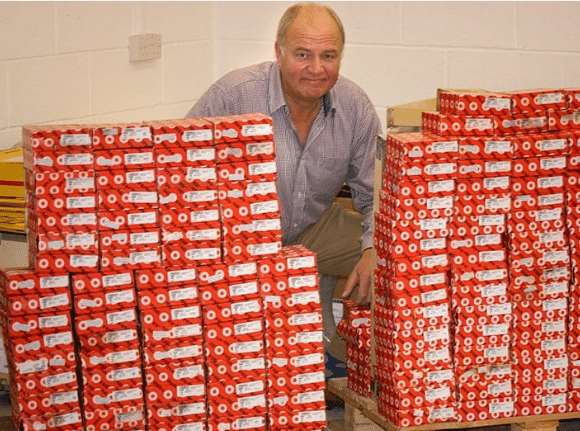 FAG Bearings has established itself as a leader in the bearing industry, driven by its unwavering commitment to technological excellence. This article explores the key milestone innovations that have propelled FAG Bearings to the forefront of the industry. These breakthroughs have not only set new benchmarks for performance but have also reshaped the way bearings are designed and utilized across various sectors.
Introduction of the Double-Row Angular Contact Ball Bearing:
One of the milestone innovations by FAG Bearings was the introduction of the double-row angular contact ball bearing. This breakthrough design revolutionized the industry by offering improved load-carrying capacity, increased stiffness, and enhanced axial rigidity. The double-row angular contact ball bearing provided a significant advancement in applications that require high-speed operation, precision, and reliability.
Development of the Self-Aligning Ball Bearing:
FAG Bearings made another significant stride with the development of the self-aligning ball bearing. This innovation allowed bearings to accommodate misalignment between shafts and housings, reducing the risk of premature failure caused by shaft deflection or misalignment. The self-aligning ball bearing opened up new possibilities for applications where alignment challenges were common, such as in industrial machinery and automotive systems.
Introduction of the Tapered Roller Bearing:
FAG Bearings played a pivotal role in advancing the design and performance of tapered roller bearings. The introduction of precision-engineered tapered roller bearings by FAG revolutionized industries that require high radial and axial load-carrying capacity, such as automotive, construction, and heavy machinery. These bearings offered improved efficiency, reduced friction, and enhanced reliability, leading to significant advancements in machine performance and longevity.
Development of the High-Speed Spindle Bearing:
FAG Bearings' commitment to technological excellence is evident in the development of high-speed spindle bearings. These precision bearings are designed to withstand extreme rotational speeds and provide exceptional accuracy, making them vital components in machine tools and high-speed machining applications. The introduction of high-speed spindle bearings by FAG enabled industries to achieve higher productivity, superior surface finish, and tighter tolerances.
Advancements in Sealing Technology:
FAG Bearings has continually pushed the boundaries of sealing technology to enhance bearing performance and prolong service life. Innovations such as improved lip designs, advanced sealing materials, and integrated sealing solutions have significantly reduced the ingress of contaminants, increased protection against external factors, and extended bearing reliability in challenging operating environments.
Introduction of Ceramic Ball Bearings:
FAG Bearings has embraced the use of advanced materials and introduced ceramic ball bearings to the market. These bearings, featuring ceramic balls, offer exceptional hardness, reduced friction, and superior corrosion resistance compared to traditional steel ball bearings. The introduction of ceramic ball bearings by FAG has resulted in improved performance, extended maintenance intervals, and enhanced reliability in high-demanding applications.
Integration of Sensor Technology:
FAG Bearings has integrated sensor technology into its bearing solutions, enabling condition monitoring and predictive maintenance capabilities. By incorporating sensors that measure parameters such as temperature, vibration, and lubrication condition, FAG Bearings empowers industries to proactively monitor bearing health, optimize maintenance schedules, and prevent catastrophic failures.
Conclusion:
FAG Bearings milestone innovations have been instrumental in driving technological excellence in the bearing industry. Through groundbreaking designs, advancements in materials, and integration of sensor technology, FAG Bearings has continuously raised the bar for performance, reliability, and efficiency. These breakthroughs have not only propelled the company to a position of leadership but have also revolutionized various industries, enabling them to achieve higher productivity, improved machine performance, and enhanced operational reliability. As FAG Bearings continues to push the boundaries of innovation, its legacy of technological excellence is poised to shape the future of the bearing industry.
We support more information about Bearings. you can visit http://www.cmtgbearing.com. or email us info@cmtgbearing.com.