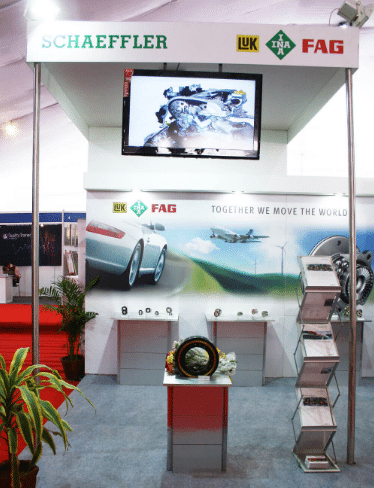 FAG Bearings has emerged as a leading player in the bearing industry, driven by its competitive advantages and unwavering commitment to excellence. This article delves into the key factors that contribute to FAG Bearings' industry leadership, highlighting its technological expertise, product innovation, global presence, and customer-centric approach.
Technological Expertise and Innovation:
One of the core pillars of FAG Bearings' competitive advantage is its technological expertise and continuous innovation. The company invests heavily in research and development to stay at the forefront of bearing technology. This enables FAG Bearings to develop cutting-edge solutions, improve product performance, and meet the evolving needs of customers across diverse industries.
Product Portfolio and Customization:
FAG Bearings boasts a comprehensive product portfolio that caters to a wide range of applications and industries. From standard bearings to specialized solutions, the brand offers versatility and customization options to meet specific customer requirements. This extensive product range provides FAG Bearings with a competitive edge, enabling it to serve diverse market segments and maintain a strong market position.
Global Manufacturing and Distribution Network:
FAG Bearings has strategically established a global manufacturing and distribution network, allowing it to efficiently serve customers worldwide. With production facilities in key locations and an extensive network of authorized distributors, the brand ensures timely delivery, technical support, and customer service. This global presence enhances FAG Bearings' competitive advantage by providing a seamless supply chain and localized support to customers globally.
Quality Assurance and Reliability:
FAG Bearings places a strong emphasis on quality assurance and reliability. The brand adheres to stringent quality control processes throughout the manufacturing cycle, from raw material sourcing to product testing. By consistently delivering high-quality, reliable bearings, FAG Bearings instills trust and confidence in its customers, solidifying its competitive advantage in the market.
Customer-Centric Approach:
FAG Bearings adopts a customer-centric approach, focusing on understanding and addressing customer needs. The brand actively engages with customers, providing technical support, application expertise, and customized solutions. By forging strong relationships and delivering exceptional customer service, FAG Bearings builds customer loyalty and gains a competitive edge in an increasingly demanding marketplace.
Continuous Improvement and Lean Practices:
FAG Bearings embraces a culture of continuous improvement and lean practices. The company constantly seeks opportunities to enhance operational efficiency, reduce waste, and optimize processes. This commitment to continuous improvement allows FAG Bearings to streamline operations, shorten lead times, and offer competitive pricing, further strengthening its position in the market.
Industry Partnerships and Collaborations:
FAG Bearings recognizes the value of industry partnerships and collaborations. The brand actively collaborates with research institutions, technology leaders, and industry experts to drive innovation and stay ahead of industry trends. By fostering collaborations, FAG Bearings gains access to valuable insights, leverages synergies, and develops advanced solutions that provide a competitive advantage in the market.
Conclusion:
FAG Bearings industry leadership can be attributed to its competitive advantages, including technological expertise, product innovation, global reach, customer-centric approach, quality assurance, continuous improvement, and strategic partnerships. By consistently focusing on these key factors, FAG Bearings has established a strong market position, gained customer trust, and maintained a reputation for excellence. As the bearing industry evolves, FAG Bearings is well-equipped to continue leading the way with its unwavering commitment to providing superior products, exceptional customer service, and innovative solutions that meet the evolving needs of customers worldwide.
We support more information about Bearings. you can visit http://www.cmtgbearing.com. or email us info@cmtgbearing.com.