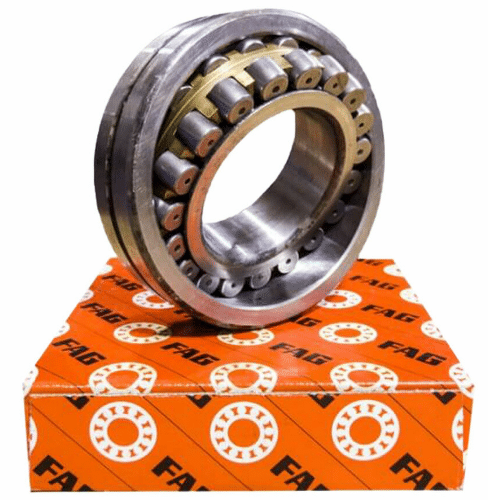 The story of FAG Bearings is one of remarkable growth and transformation. From its humble beginnings as a small workshop, the company has evolved into a global leader in the bearing industry. This article traces the journey of FAG Bearings, highlighting key milestones and the driving forces behind its development into a multinational enterprise.
Founding Years and Entrepreneurial Spirit:
FAG Bearings was founded in 1883 by Friedrich Fischer in Schweinfurt, Germany. Fischer's entrepreneurial spirit and commitment to innovation laid the groundwork for the company's future success. In the early years, the workshop focused on developing and manufacturing precision bearings, setting the stage for its expansion.
Technical Breakthroughs and Market Expansion:
FAG Bearings quickly gained recognition for its technical breakthroughs. In 1883, Fischer invented the spherical grinding machine, revolutionizing the production of precision bearings. This innovation propelled the company's growth, allowing it to expand its product offerings and penetrate new markets.
Industrial Expansion and Global Reach:
In the early 20th century, FAG Bearings expanded its operations and established manufacturing facilities beyond Germany. The company's commitment to quality and technical superiority resonated with customers worldwide, leading to increased demand for its bearings. With strategic investments and acquisitions, FAG Bearings solidified its global presence and became a trusted supplier to industries worldwide.
Innovation and Research & Development:
FAG Bearings commitment to innovation has been a driving force throughout its journey. The company invested heavily in research and development, continuously pushing the boundaries of bearing technology. By leveraging advancements in materials science, engineering design, and manufacturing processes, FAG Bearings introduced innovative solutions that improved performance, reliability, and efficiency.
Industry Leadership and Standardization:
FAG Bearings played an instrumental role in shaping industry standards and advancing bearing technology. The company actively participated in technical committees, collaborated with industry peers, and contributed to standardization efforts. Its commitment to quality and reliability set benchmarks for the industry, establishing FAG Bearings as a leader in bearing manufacturing.
Mergers and Acquisitions:
FAG Bearings underwent strategic mergers and acquisitions that further fueled its growth and market expansion. In 2001, FAG Bearings merged with INA Holding Schaeffler KG, forming Schaeffler Group, a global automotive and industrial supplier. This merger strengthened FAG Bearings' market position, broadened its product portfolio, and enhanced its capabilities to serve a diverse range of industries.
Diversification and Beyond Bearings:
Over the years, FAG Bearings diversified its offerings beyond bearings, expanding into complementary product lines and solutions. The company leveraged its engineering expertise and customer insights to develop integrated systems, maintenance services, and digital solutions that enhance the overall performance and reliability of machinery and equipment.
Commitment to Quality and Customer Satisfaction:
Throughout its development journey, FAG Bearings has maintained an unwavering commitment to quality and customer satisfaction. The company's dedication to precision engineering, rigorous testing, and stringent quality control processes ensures that its bearings consistently meet or exceed customer expectations. This commitment has earned FAG Bearings a reputation for reliability and performance, cementing long-term customer relationships.
Conclusion:
The journey of FAG Bearings is a testament to the entrepreneurial spirit, technical excellence, and commitment to innovation. From its origins as a small workshop, the company has transformed into a multinational enterprise with a global presence. By continuously investing in research and development, embracing industry collaboration, and prioritizing customer satisfaction, FAG Bearings has successfully navigated the evolving demands of the market and emerged as a trusted leader in the bearing industry. As it continues to evolve, FAG Bearings remains dedicated to shaping the future of the industry through innovation, quality, and customer-centric solutions.
We support more information about Bearings. you can visit http://www.cmtgbearing.com. or email us info@cmtgbearing.com.