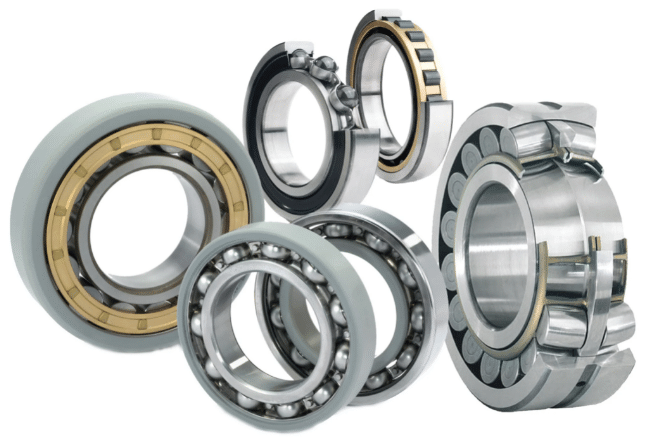 Bearing technology has evolved significantly over the years, driven by the demand for higher performance, efficiency, and durability. Innovations in bearing materials play a pivotal role in meeting these demands, and leading manufacturers like FAG Bearings and TIMKEN Bearings are at the forefront of this competition. This article delves into the realm of bearing material innovation, offering a comprehensive comparison of how FAG Bearings and TIMKEN Bearings are advancing their offerings to cater to diverse industries, applications, and performance criteria.
FAG Bearings: Precision in Material Selection
FAG Bearings' commitment to precision extends to their approach to bearing materials. They focus on selecting materials that offer optimal combinations of properties such as strength, wear resistance, and corrosion resistance. By utilizing advanced alloys and heat treatment processes, FAG Bearings can tailor their bearings to specific operational conditions, ensuring that they meet the exacting demands of industries such as aerospace and automotive.
Furthermore, FAG Bearings' dedication to research and development ensures that they stay at the cutting edge of material science. Their exploration of new materials, including advanced ceramics and high-performance polymers, promises to open doors to even more innovative solutions for their customers.
TIMKEN Bearings: Durability Through Material Expertise
TIMKEN Bearings' competitive edge lies in their comprehensive understanding of bearing materials and their behavior under various conditions. They have developed a wide range of specialized steel alloys that exhibit exceptional toughness, fatigue resistance, and high-temperature performance. These alloys are tailored to meet the requirements of different industries, ranging from heavy machinery to aerospace.
TIMKEN Bearings' emphasis on materials extends to their unique solutions for electric vehicles (EVs), where they address the specific challenges posed by EV powertrains. Their ability to optimize bearing materials for the unique thermal and load conditions of EVs showcases their responsiveness to evolving industry trends.
Comparative Analysis and Industry Advancement:
Comparing FAG Bearings and TIMKEN Bearings in the context of bearing material innovation reveals their strategic approaches. FAG's precision-focused material selection ensures that their bearings are customized to provide optimal performance in demanding environments. Their exploration of advanced materials positions them to address future challenges and opportunities.
TIMKEN's emphasis on material expertise and specialization caters to the diverse needs of industries seeking durable, high-performance solutions. Their tailored materials for electric vehicles demonstrate their ability to adapt to evolving technologies and contribute to sustainable mobility.
Conclusion:
Bearing material innovation is a critical aspect of maintaining competitiveness in the global manufacturing landscape. FAG Bearings and TIMKEN Bearings are actively driving this innovation by harnessing the potential of advanced materials and manufacturing processes. Their efforts are not only enhancing the performance of their bearings but also enabling various industries to achieve higher levels of efficiency, reliability, and sustainability.
As industries continue to evolve and demand more from their machinery, the competition between FAG Bearings and TIMKEN Bearings in the realm of bearing material innovation will remain a driving force for progress. Both manufacturers are dedicated to shaping the future of bearing technology, ensuring that their products remain integral to the advancement of diverse industries around the world.
We support more information about Bearings. you can visit http://www.cmtgbearing.com. or email us info@cmtgbearing.com.