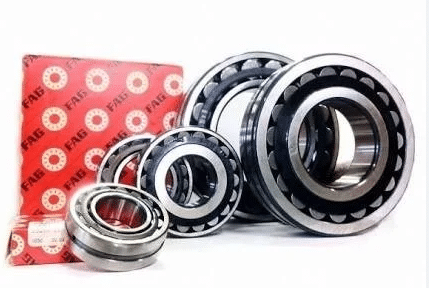 The proper installation and maintenance of bearings are critical factors in ensuring their optimal performance, extending their service life, and preventing costly machinery failures. Bearing manufacturers like FAG and TIMKEN recognize the importance of educating professionals about correct installation and maintenance practices. This article offers a comprehensive comparison of the bearing installation and maintenance training offered by FAG and TIMKEN, shedding light on their approaches, advantages, and contributions to industrial efficiency and reliability.
FAG Bearings: Precision-Centric Training
FAG places a strong emphasis on providing training that aligns with their precision engineering principles. Their training programs cover a wide range of topics, from the basics of bearing types and functions to more advanced concepts like mounting and dismounting techniques. The precision aspect is particularly evident in their focus on meticulous alignment and the use of appropriate tools during installation.
FAG's training aims to equip technicians with the knowledge and skills needed to handle even the most intricate installations accurately. This precision-centric approach helps minimize premature failures due to installation errors and contributes to enhanced machinery performance.
TIMKEN Bearings: Comprehensive Training Solutions
TIMKEN's training programs focus on providing comprehensive knowledge about bearing technology, maintenance strategies, and troubleshooting. They offer various training formats, including in-person seminars, online courses, and customized on-site training tailored to specific industries and applications.
One of TIMKEN's strengths lies in their emphasis on teaching participants how to identify early signs of potential issues through condition monitoring techniques. This proactive approach aids in preventing failures and minimizing unplanned downtime. Additionally, TIMKEN's training includes practical guidance on bearing lubrication, handling, and storage, which are critical aspects of ensuring a bearing's longevity and optimal performance.
Comparative Analysis and Industry Impact:
Comparing FAG and TIMKEN's bearing installation and maintenance training reveals their distinctive approaches. FAG's precision-focused training is well-suited for applications where accuracy and tight tolerances are essential. By emphasizing precision and alignment techniques, FAG contributes to smoother installations and reduced risk of premature failures.
TIMKEN's comprehensive training solutions, on the other hand, offer a holistic understanding of bearing technology and maintenance practices. This approach aids industries in developing proactive maintenance strategies that enhance equipment reliability and minimize downtime.
Conclusion:
Effective bearing installation and maintenance training are pivotal to ensuring machinery longevity, performance, and operational efficiency. Both FAG and TIMKEN recognize the significance of educating professionals to handle bearings correctly and proactively address potential issues. The choice between the two depends on the specific industry requirements, the importance of precision, and the desire for comprehensive training.
By imparting knowledge and skills, FAG and TIMKEN play essential roles in empowering professionals to make informed decisions regarding bearing installation, maintenance, and troubleshooting. In doing so, they contribute to industries' ability to operate smoothly, minimize costly downtime, and maximize the return on their machinery investments.
We support more information about Bearings. you can visit http://www.cmtgbearing.com. or email us info@cmtgbearing.com.