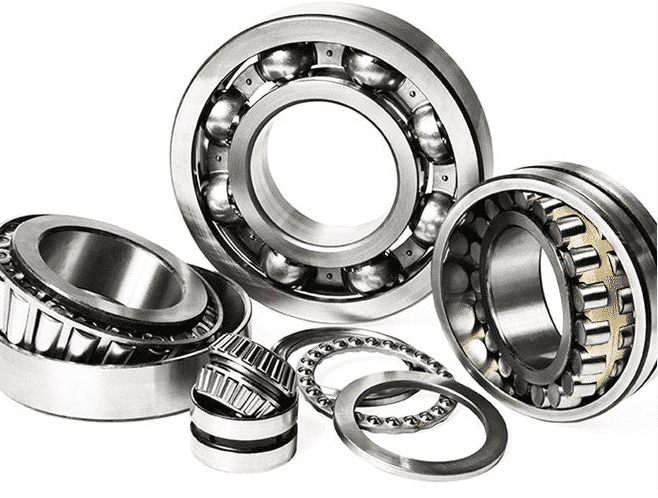 Wind power has emerged as a crucial renewable energy source, with wind turbines harnessing the kinetic energy of the wind to generate electricity. The efficient operation of wind turbines relies on durable and high-performance components, including bearings. Bearing manufacturers like FAG and TIMKEN have developed solutions tailored to the unique demands of the wind power industry. This article offers a comprehensive comparison of how FAG bearings and TIMKEN bearings excel in wind power applications, emphasizing their specific features, advantages, and contributions to sustainable energy production.
FAG Bearings: Precision and Reliability in Wind Turbines
FAG bearings are well-regarded for their precision engineering, a characteristic that aligns well with the stringent requirements of wind turbine operations. Wind turbines are subjected to varying loads, dynamic forces, and harsh weather conditions. FAG's emphasis on accuracy and alignment ensures that bearings can handle these challenges without compromising performance.
FAG bearings' superior load-carrying capacity, combined with their ability to operate smoothly even under fluctuating loads, enhances the overall efficiency of wind turbines. Additionally, their advanced lubrication technology and sealing solutions contribute to prolonged bearing life, minimizing maintenance requirements and downtime.
TIMKEN Bearings: Durability for Wind Turbine Reliability
TIMKEN's bearings are designed to excel in applications where durability is paramount. Wind turbines operate in remote locations, often exposed to harsh environmental conditions. TIMKEN's robust design and corrosion-resistant materials ensure that their bearings can endure these challenges and maintain reliable performance over time.
Furthermore, TIMKEN's expertise in designing bearings that can handle axial and radial loads aligns well with the dynamic forces experienced by wind turbine components. This durability extends the lifespan of wind turbines, contributing to the sustainability and economic viability of wind power projects.
Comparative Analysis and Clean Energy Impact:
Comparing FAG and TIMKEN bearings in wind power applications highlights their distinct strengths. FAG's precision engineering suits wind turbines requiring accurate motion control and consistent performance. Their focus on reducing friction and optimizing lubrication contributes to improved turbine efficiency.
TIMKEN's emphasis on durability and reliability aligns with the demanding conditions of wind turbines, particularly in offshore installations where maintenance accessibility is limited. The bearings' ability to withstand corrosion and environmental stressors contributes to the long-term sustainability of wind power projects.
Conclusion:
Wind power has emerged as a significant contributor to global efforts for clean and sustainable energy production. Both FAG and TIMKEN bearings play vital roles in the success of wind power projects by providing components that can withstand the challenges of wind turbine operations.
The choice between FAG and TIMKEN depends on factors such as the specific wind turbine design, environmental conditions, and maintenance considerations. By offering precision, reliability, and durability, FAG and TIMKEN bearings contribute to the efficiency and longevity of wind turbines, ultimately supporting the growth of renewable energy and reducing the carbon footprint.
We support more information about Bearings. you can visit http://www.cmtgbearing.com. or email us info@cmtgbearing.com.