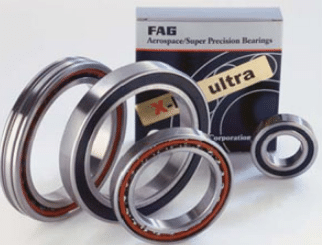 FAG Bearings has long been recognized for its commitment to delivering exceptional quality in its bearing products. The company has fostered a strong quality culture that permeates every aspect of its operations. This article delves into the pursuit of excellence in quality at FAG Bearings, exploring the company's dedication to upholding the highest standards, implementing robust quality management systems, and cultivating a culture of continuous improvement.
Quality Management Systems:
At the core of FAG Bearings' quality culture is its robust quality management systems. The company adheres to internationally recognized quality standards, such as ISO 9001, and continually evaluates and enhances its processes to ensure consistent product excellence. Stringent quality control measures are implemented at every stage of the production process, from material selection and manufacturing to testing and inspection, to guarantee that only products of the highest quality leave the facility.
Customer-Centric Approach:
FAG Bearings places the customer at the center of its quality focus. The company strives to understand and exceed customer expectations by closely collaborating with clients, conducting market research, and collecting customer feedback. This customer-centric approach enables FAG Bearings to develop and deliver products that precisely meet the needs and requirements of its diverse customer base, ensuring their utmost satisfaction.
Supplier Partnerships:
To maintain its exceptional quality standards, FAG Bearings establishes strong partnerships with reliable suppliers who share its commitment to quality. The company conducts thorough supplier evaluations and collaborates closely with its partners to ensure the consistent supply of high-quality materials and components. By forging strong relationships with trusted suppliers, FAG Bearings maintains control over the entire supply chain, enhancing the overall quality of its products.
Continuous Improvement:
FAG Bearings embraces a culture of continuous improvement, consistently seeking ways to enhance its quality processes and product performance. The company encourages employee engagement and empowerment, fostering a work environment that promotes innovation, problem-solving, and knowledge sharing. Through continuous training, skills development, and process refinement, FAG Bearings strives for operational excellence and the ongoing enhancement of its quality culture.
Quality Assurance and Testing:
As a testament to its commitment to quality, FAG Bearings invests in advanced testing and quality assurance facilities. The company utilizes cutting-edge technologies and equipment to conduct thorough product testing, including performance assessments, durability tests, and rigorous analysis of critical parameters. This rigorous testing ensures that FAG Bearings' products meet and exceed industry standards, delivering optimal performance and reliability in various applications.
Total Quality Management:
FAG Bearings implements a Total Quality Management (TQM) approach, which emphasizes the involvement of every employee in the pursuit of quality excellence. The company fosters a culture of accountability, responsibility, and ownership, empowering employees to identify areas for improvement, propose solutions, and actively contribute to the overall quality objectives. This collective effort ensures that quality is ingrained in every aspect of FAG Bearings' operations.
Conclusion:
FAG Bearings commitment to excellence in quality is deeply rooted in its corporate culture and permeates throughout the organization. Through robust quality management systems, a customer-centric approach, supplier partnerships, continuous improvement initiatives, and rigorous testing, the company ensures that its bearings consistently meet the highest standards of performance and reliability. The relentless pursuit of quality excellence at FAG Bearings sets it apart as a trusted and preferred provider of bearings, building long-term customer loyalty and contributing to the success of its customers' operations.
We support more information about Bearings. you can visit http://www.cmtgbearing.com. or email us info@cmtgbearing.com.