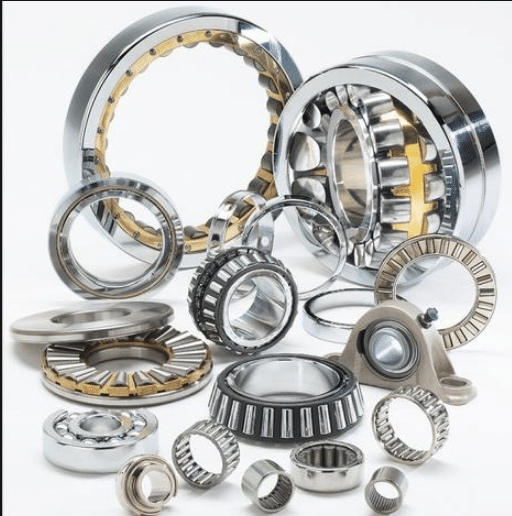 In the ever-evolving world of bearing technology, SKF bearings and FAG bearings remain at the forefront of innovation. Both companies continuously invest in research and development to push the boundaries of engineering excellence. This article explores the latest technological advancements in SKF and FAG bearings and conducts a comparative analysis of their product quality.
SKF's Technological Advancements
SKF bearings has a long-standing commitment to technological innovation, evident in its cutting-edge research facilities and global Technical Centers. Some of the latest developments in SKF bearings include:
Advanced Materials: SKF continues to explore and implement advanced materials to enhance bearing performance. High-performance alloys, coatings, and hybrid materials are used to optimize bearing properties.
Sensorized Bearings: SKF has developed sensorized bearings equipped with built-in sensors to monitor parameters such as temperature, vibration, and load. These smart bearings enable real-time condition monitoring and predictive maintenance.
Digital Solutions: SKF's focus on digitalization has led to the development of cloud-based platforms and software for data analysis and bearing performance optimization.
Lubrication Innovations: SKF continuously refines its lubrication technologies, offering solutions for extreme temperature conditions, reduced friction, and longer bearing life.
FAG's Engineering Breakthroughs
FAG bearings 's pursuit of precision engineering has resulted in several breakthroughs in bearing technology. Some of the latest developments in FAG bearings include:
X-life Bearings: FAG's X-life bearings feature optimized internal design and surface quality, reducing friction and improving operating performance.
Schaeffler Smart EcoSystem: An integrated system of sensors, analytics, and digital services, the Schaeffler Smart EcoSystem enhances bearing performance through real-time data insights.
Aerospace Innovations: FAG bearings is a leader in aerospace bearing technology, developing lightweight and high-performance bearings for aircraft and aerospace applications.
Hybrid Bearings: FAG bearings has been exploring hybrid bearing solutions, combining steel and ceramic elements to achieve superior performance and extended service life.
Comparative Analysis of Product Quality
Both SKF and FAG have demonstrated a commitment to technological innovation, pushing the boundaries of bearing performance. However, several factors distinguish their product quality:
Material Selection: SKF and FAG's expertise in metallurgy results in the use of high-quality materials, but specific material choices may differ, affecting bearing properties.
Temperature Performance: SKF bearings are known for their excellent high-temperature performance, while FAG bearings maintain stability across diverse temperature ranges.
Load Capacity: Both companies engineer bearings to handle substantial loads, but design features may lead to variations in load-carrying capabilities.
Lubrication Solutions: SKF and FAG offer a variety of lubrication options, tailored to specific applications, influencing bearing longevity and performance.
Application-Specific Solutions: SKF bearings and FAG bearings cater to various industries and applications, with specialized designs for specific needs.
Conclusion
Technological innovation is a driving force behind the continued success of SKF bearings and FAG bearings as industry leaders in bearing technology. The latest developments in sensorized bearings, advanced materials, digital solutions, and lubrication innovations demonstrate their dedication to engineering excellence. While both SKF bearings and FAG bearings continue to push the boundaries of product quality and performance, distinctions in material selection, temperature performance, load capacity, and application-specific solutions may influence the choice between the two brands. For precision applications requiring reliable, high-performance bearings, engineers and industry professionals can look to SKF and FAG for their latest technological advancements and superior product quality.
We support more information about Bearings. you can visit http://www.cmtgbearing.com. or email us info@cmtgbearing.com.