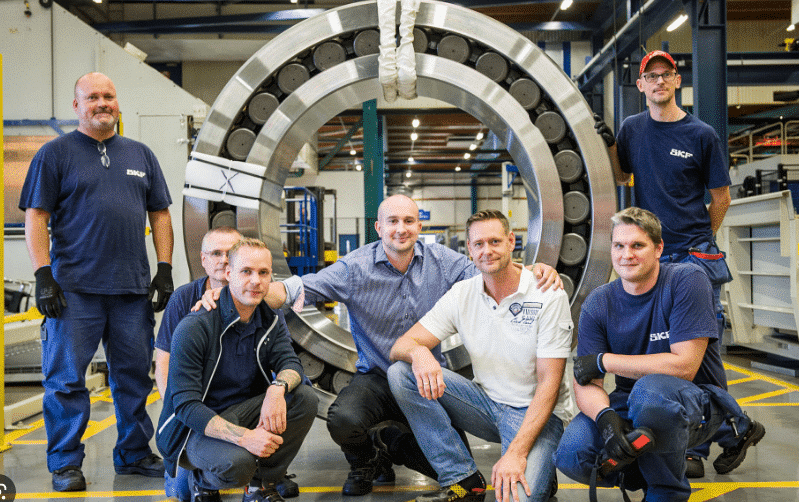 The world of precision bearings is driven by two industry giants, SKF bearing and FAG bearing, renowned for their exceptional manufacturing processes and high-quality products. In this article, we delve into the intricacies of their manufacturing techniques, exploring how these companies maintain their position as pioneers in the bearing industry and comparing the product quality of SKF bearing and FAG bearings.
Precision Manufacturing at SKF
SKF bearing has long been synonymous with precision engineering, and its manufacturing processes reflect this commitment to excellence. At the heart of SKF's manufacturing lies a deep understanding of materials, design, and tribology – the science of friction, lubrication, and wear. SKF employs cutting-edge technology and computer-aided design (CAD) to optimize bearing designs and reduce tolerances to minute levels.
Cutting-Edge Machinery and Technology
To achieve the utmost precision, SKF bearing employs state-of-the-art machinery in its production facilities. Advanced CNC machines, automated assembly lines, and robotic systems ensure consistent and accurate manufacturing of bearings. These modern technologies enable SKF to meet stringent quality requirements and deliver bearings with exceptional performance characteristics.
Extensive Material Research
The quality of a bearing is directly linked to the materials used in its construction. SKF bearing invests heavily in material research to source the finest-grade steel and alloys. Their metallurgists analyze various materials to identify those that offer the best combination of strength, hardness, and corrosion resistance, ensuring the longevity and reliability of SKF bearings.
Advanced Heat Treatment
Heat treatment is a critical step in the manufacturing process, influencing the microstructure and properties of the bearing's components. SKF utilizes precise heat treatment techniques to achieve optimal hardness and toughness, enhancing the bearing's ability to withstand varying loads and operating conditions.
FAG's Precision Artistry
FAG bearing legacy of precision craftsmanship dates back to its founding in 1883. The company's manufacturing processes have evolved significantly over the years, staying true to their commitment to innovation and precision engineering.
Optimal Design and Simulation
FAG bearing leverages computer simulations and finite element analysis (FEA) to optimize bearing designs. These simulations allow them to study the behavior of bearings under different conditions, ensuring that the final product can withstand the demands of real-world applications.
Sophisticated Grinding and Superfinishing
Grinding is a critical process in bearing manufacturing, influencing the surface finish and geometric tolerances. FAG bearing employs sophisticated grinding techniques, such as centerless grinding and superfinishing, to achieve exceptional roundness and surface smoothness, reducing friction and enhancing overall performance.
Quality Assurance
Both SKF bearing and FAG bearing place immense emphasis on quality assurance throughout the manufacturing process. Rigorous testing and inspection procedures, including non-destructive testing and dimensional analysis, ensure that only bearings meeting the highest standards reach the market.
Grease and Lubrication
Proper lubrication is vital for bearing performance and longevity. Both SKF bearing and FAG bearing offer a wide range of lubrication options, tailoring them to specific applications to ensure optimal performance and reduced maintenance requirements.
Environmental Responsibility
In the pursuit of precision, SKF bearing and FAG bearing also focus on sustainable manufacturing practices. Efforts to reduce waste, energy consumption, and environmental impact are central to their corporate social responsibility initiatives.
Conclusion
The precision craftsmanship of SKF bearing and FAG bearing in manufacturing bearings is a testament to their commitment to engineering excellence and product quality. Both companies employ advanced technologies, extensive material research, and stringent quality control measures to create bearings that excel in performance and reliability. Ultimately, customers can confidently choose SKF or FAG bearings, knowing they are investing in products engineered with precision, innovation, and a dedication to excellence in the dynamic world of precision bearings.
We support more information about Bearings. you can visit http://www.cmtgbearing.com. or email us info@cmtgbearing.com.