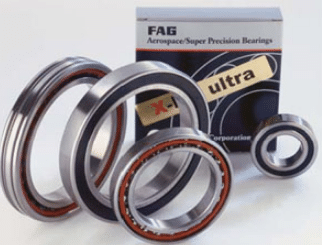 FAG Bearings, a pioneering leader in the bearing industry, has built its success on a strong foundation of innovation and commitment to sustainable development. This article explores how FAG Bearings is shaping its future by embracing innovation and integrating sustainable practices throughout its operations.
Research and Development (R&D) Initiatives:
FAG Bearings recognizes the critical role of research and development in driving innovation. The company invests significantly in R&D activities to develop new bearing technologies, materials, and designs. By pushing the boundaries of engineering, FAG Bearings aims to enhance performance, durability, and efficiency in its products. Continuous innovation enables the company to meet evolving customer needs and stay ahead of the competition.
Digital Transformation:
FAG Bearings understands the transformative power of digital technologies. By embracing digitalization, the company leverages data analytics, machine learning, and artificial intelligence to optimize its operations. Smart manufacturing systems enable real-time monitoring of production processes, predictive maintenance, and efficient inventory management. This digital transformation enhances productivity, reduces downtime, and improves overall operational efficiency.
Sustainable Manufacturing Practices:
As a responsible corporate citizen, FAG Bearings is committed to sustainable manufacturing practices. The company actively seeks ways to minimize its environmental impact by reducing energy consumption, optimizing water usage, and implementing waste management strategies. Sustainable sourcing of raw materials and eco-friendly packaging initiatives further contribute to the company's sustainability goals.
Collaboration and Partnerships:
FAG Bearings understands the power of collaboration and partnerships in driving innovation and sustainable development. The company actively collaborates with academic institutions, industry experts, and research organizations to foster knowledge exchange and explore new technological frontiers. Partnerships with customers and suppliers facilitate shared value creation and promote sustainable practices across the value chain.
Customer-Centric Approach:
FAG Bearings maintains a customer-centric approach by closely understanding market demands and customer preferences. By actively engaging with customers, the company identifies emerging needs and develops customized solutions. Continuous feedback and communication channels enable FAG Bearings to deliver products that not only meet but exceed customer expectations.
Talent Development:
To ensure a strong future, FAG Bearings prioritizes talent development. The company fosters a culture of innovation, encourages creative thinking, and provides opportunities for employees to enhance their skills. By attracting and retaining top talent, FAG Bearings builds a strong foundation for continued innovation and sustainable growth.
Conclusion:
FAG Bearings is poised to navigate the future by embracing innovation and sustainable development. Through its focus on research and development, digital transformation, sustainable manufacturing practices, collaboration, customer-centricity, and talent development, the company is driving positive change in the bearing industry. By consistently pushing the boundaries of technology and integrating sustainable practices, FAG Bearings will continue to meet customer needs, create value for stakeholders, and contribute to a more sustainable future.
We support more information about Bearings. you can visit http://www.cmtgbearing.com. or email us info@cmtgbearing.com.