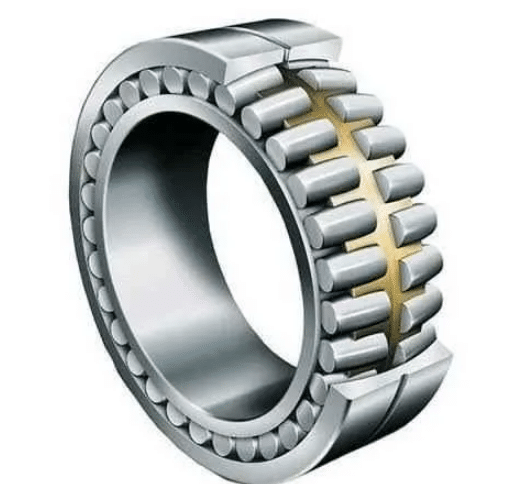 FAG bearing a renowned bearing manufacturer, is widely recognized for its commitment to producing high-quality bearings that meet rigorous industry standards. With a legacy spanning over a century, FAG has consistently prioritized precision engineering, technological advancements, and stringent quality control measures. This article aims to provide an in-depth understanding of the production process employed by FAG to manufacture top-tier bearings, emphasizing its focus on quality, innovation, and customer satisfaction.
Research and Development:
FAG bearing journey towards producing high-quality bearings begins with extensive research and development efforts. The company invests in cutting-edge technologies and collaborates with industry experts to enhance its product offerings continually. By closely monitoring market trends and customer requirements, FAG strives to develop innovative bearing designs and manufacturing techniques that deliver superior performance and durability.
Material Selection:
The selection of appropriate materials is a critical aspect of bearing production. FAG bearing places great emphasis on sourcing high-quality raw materials to ensure the optimal performance of its bearings. The company utilizes advanced metallurgical knowledge to choose the right steel alloy compositions and heat treatment processes that enhance the bearing's strength, durability, and resistance to wear and tear.
Manufacturing Process:
FAG bearing employs state-of-the-art manufacturing facilities and processes to produce its bearings. The production process begins with the forging of the raw materials into rough shapes, followed by precision machining to achieve the desired dimensions and tolerances. Advanced grinding and superfinishing techniques are then employed to enhance the surface quality and reduce friction. Finally, the bearings undergo thorough cleaning and inspection to ensure compliance with stringent quality standards.
Quality Control:
FAG bearing is committed to delivering bearings of exceptional quality. The company employs a comprehensive quality control system that encompasses every stage of the production process. Advanced testing methods, such as dimensional analysis, hardness testing, and vibration analysis, are employed to verify the bearing's performance characteristics. Additionally, FAG utilizes automated inspection equipment to detect any defects or deviations, ensuring that only flawless bearings are released to the market.
Certification and Standards:
FAG bearing commitment to quality is reflected in its adherence to international standards and certifications. The company complies with rigorous quality management systems, such as ISO 9001, to ensure consistent product quality and customer satisfaction. Furthermore, FAG's bearings often meet or exceed industry standards set by organizations like the American Bearing Manufacturers Association (ABMA) and the International Organization for Standardization (ISO).
Application-Specific Solutions:
FAG bearing understands that different industries have unique requirements, and one size does not fit all. Therefore, the company offers application-specific bearing solutions tailored to meet the specific demands of various sectors. Whether it's automotive, aerospace, industrial machinery, or renewable energy, FAG provides customized bearings designed to withstand extreme conditions, high loads, and challenging environments.
Continuous Improvement and Innovation:
FAG bearing pursuit of excellence is an ongoing process. The company promotes a culture of continuous improvement and encourages innovation in all aspects of its operations. By closely monitoring technological advancements and customer feedback, FAG continually refines its bearing designs, manufacturing processes, and quality control procedures. This dedication to innovation ensures that FAG remains at the forefront of the bearing industry.
After-Sales Support and Services:
FAG bearing is committed to providing exceptional customer support and services beyond the initial purchase. The company offers technical assistance, training programs, and maintenance support to ensure the optimal performance and longevity of its bearings. By establishing long-term partnerships with customers, FAG aims to provide comprehensive solutions that add value throughout the entire lifecycle of the bearing.
Conclusion:
FAG bearing commitment to producing high-quality bearings is evident through its dedication to research and development, stringent quality control measures, and continuous innovation. By leveraging advanced technologies, selecting premium materials, and adhering to international standards, FAG consistently delivers bearings that meet the demanding requirements of various industries. As a trusted manufacturer, FAG's focus on customer satisfaction and after-sales support further strengthens its position as a leader in the bearing industry.
We support more information about Bearings. you can visit http://www.cmtgbearing.com. or email us info@cmtgbearing.com.