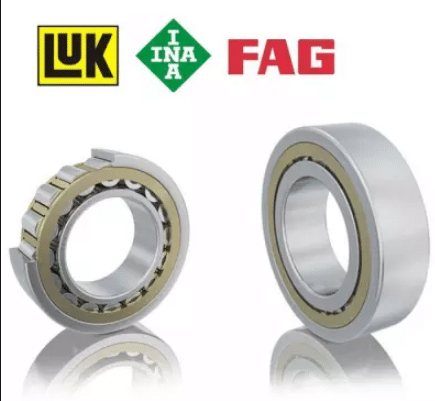 FAG Bearings, a leading player in the bearing industry, has demonstrated a remarkable ability to expand into new markets and establish a global presence. This article explores FAG Bearings' journey of international market expansion, highlighting its strategies, challenges, and successes in conquering new frontiers.
Strategic Market Selection:
FAG Bearings embarked on its international market expansion by carefully selecting strategic target markets. The company conducted extensive market research to identify regions with high growth potential, favorable business environments, and aligned customer needs. This strategic approach ensured that FAG Bearings entered markets where it could effectively compete and thrive.
Market Entry Strategies:
To successfully enter new markets, FAG Bearings employed a range of market entry strategies. These included establishing subsidiaries, forming joint ventures with local partners, acquiring existing companies, and developing strategic alliances. By leveraging local knowledge, networks, and resources, FAG Bearings gained a competitive advantage and accelerated its market penetration.
Adapting to Local Market Needs:
A key factor in FAG Bearings' international success was its ability to adapt to local market needs. The company recognized the importance of understanding cultural nuances, customer preferences, and industry requirements in each target market. By tailoring its product offerings, marketing strategies, and customer service to meet local demands, FAG Bearings gained customer trust and loyalty.
Building Strong Distribution Networks:
FAG Bearings focused on building strong distribution networks in international markets. The company collaborated with reputable distributors, agents, and retailers to ensure broad market coverage and efficient product delivery. These partnerships allowed FAG Bearings to reach customers effectively, provide timely support, and strengthen its brand presence in new territories.
Localization of Manufacturing:
To further solidify its international market expansion, FAG Bearings adopted a localization strategy. The company established manufacturing facilities in key target markets, enabling it to meet local demand, reduce lead times, and enhance cost competitiveness. This localization approach also fostered closer relationships with customers and demonstrated FAG Bearings' commitment to the local economies.
Continuous Innovation:
FAG Bearings sustained its international market expansion by fostering a culture of continuous innovation. The company invested in research and development, collaborating with local engineering talent and institutions to develop region-specific solutions. By addressing unique market challenges and introducing innovative products, FAG Bearings gained a competitive edge and positioned itself as a trusted partner in diverse international markets.
Managing Cross-Cultural Challenges:
Expanding into new markets presented FAG Bearings with various cross-cultural challenges. The company prioritized cultural sensitivity and embraced diversity within its workforce. By fostering an inclusive environment, promoting cultural understanding, and providing training to employees, FAG Bearings effectively managed cross-cultural challenges and capitalized on the strengths of a multicultural team.
Long-Term Market Development:
FAG Bearings' international market expansion was not limited to short-term gains. The company focused on long-term market development, investing in brand building, customer relationships, and after-sales service. By consistently delivering high-quality products and exceptional customer support, FAG Bearings fostered customer loyalty and secured its position as a trusted partner in the global market.
Conclusion:
FAG Bearings international market expansion journey has been characterized by strategic market selection, adaptation to local needs, strong distribution networks, localization of manufacturing, continuous innovation, effective cross-cultural management, and a focus on long-term market development. Through these efforts, FAG Bearings has successfully opened up new horizons, established a global footprint, and positioned itself as a trusted leader in the bearing industry. As it continues to explore new markets, FAG Bearings remains committed to delivering superior value, meeting customer needs, and driving innovation on a global scale.
We support more information about Bearings. you can visit http://www.cmtgbearing.com. or email us info@cmtgbearing.com.