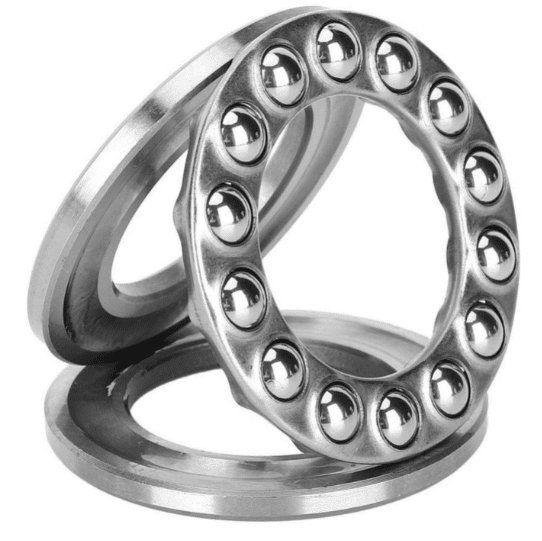 In the realm of manufacturing, where efficiency, reliability, and precision are paramount, the choice of bearings significantly impacts the overall performance of machinery and equipment. Bearing selection should align with specific application requirements to ensure seamless operations and optimal results. Among the distinguished bearing providers, FAG and TIMKEN have established themselves as go-to choices for different industrial scenarios. This article presents a comparative analysis of application cases where FAG bearings and TIMKEN bearings shine in the manufacturing industry, highlighting their strengths and contributions to various manufacturing processes.
FAG Bearings Application Case: Precision Robotics Assembly Line
In precision robotics assembly lines, where accuracy and smooth motion control are critical, FAG bearings demonstrate their prowess. These bearings are ideal for applications that demand minimal tolerances and precise positioning. In a scenario where a robotics manufacturer aims to assemble delicate components with utmost precision, FAG bearings play a pivotal role. The bearings' precision engineering ensures accurate movement, reducing the risk of misalignment and errors during assembly.
Moreover, the low-friction properties of FAG bearings contribute to energy efficiency, allowing the robotics assembly line to operate smoothly while minimizing heat generation. This application showcases FAG bearings' reliability in achieving precise and consistent performance, enhancing the manufacturing process's overall efficiency.
TIMKEN Bearings Application Case: Heavy Machinery Manufacturing
In heavy machinery manufacturing, where equipment faces extreme loads, shocks, and varying conditions, TIMKEN bearings excel. Consider a scenario where a construction equipment manufacturer is producing heavy-duty excavators. The weight of these machines places significant stress on the bearings supporting critical components. TIMKEN's robust bearing design, with its tapered roller construction, ensures even load distribution, reducing stress points and extending bearing life.
Additionally, the durability of TIMKEN bearings contributes to minimizing downtime for maintenance and replacements. In a competitive manufacturing environment, where operational continuity is paramount, TIMKEN bearings' ability to withstand challenging conditions and heavy loads ensures uninterrupted production and reliable performance.
Comparative Analysis and Considerations:
The application cases of FAG and TIMKEN bearings highlight their respective strengths in different manufacturing contexts. FAG bearings' precision engineering excels in scenarios requiring accuracy and minimal tolerances, such as robotics assembly. In contrast, TIMKEN bearings' load-carrying capacity and durability make them the preferred choice for heavy machinery manufacturing.
When selecting bearings for manufacturing applications, factors such as load type, speed, environment, and maintenance strategies should be carefully considered. FAG bearings offer precision and smooth motion control, optimizing processes that demand accuracy. Meanwhile, TIMKEN bearings are tailored for rugged environments and heavy loads, ensuring equipment reliability and longevity.
Conclusion:
The manufacturing industry's diverse requirements necessitate bearings that align with specific operational demands. The application cases of FAG bearings and TIMKEN bearings underscore their unique attributes and contributions to different manufacturing processes. Choosing between the two brands should be guided by a thorough assessment of the application's needs, ensuring that bearings selected enhance performance, efficiency, and reliability in the dynamic manufacturing landscape.
We support more information about Bearings. you can visit http://www.cmtgbearing.com. or email us info@cmtgbearing.com.