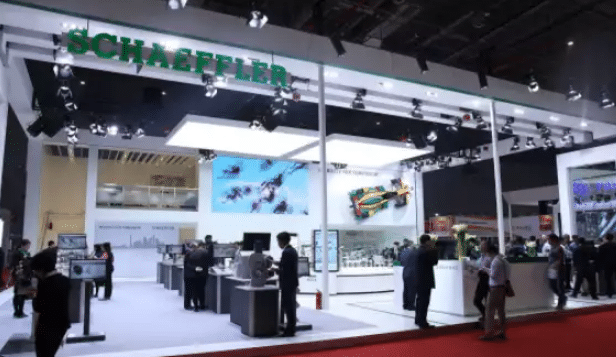 In the dynamic world of bearings manufacturing, continuous learning and innovation are vital for sustained success. FAG Bearings, a leading player in the industry, places a strong emphasis on knowledge management and research and development (R&D) to drive innovation and maintain its competitive edge. This article explores how FAG Bearings fosters a culture of continuous learning, effectively manages knowledge, and leverages R&D to stay at the forefront of technological advancements.
Knowledge Management Framework:
FAG Bearings has implemented a robust knowledge management framework to capture, organize, and disseminate knowledge effectively across the organization. This framework encompasses various elements, including knowledge creation, storage, sharing, and utilization. By encouraging employees to document their expertise, lessons learned, and best practices, the company creates a knowledge repository that can be accessed and leveraged by individuals and teams, facilitating continuous learning and improvement.
Collaborative Learning Culture:
FAG Bearings promotes a collaborative learning culture where employees are encouraged to share their knowledge and experiences. The company organizes regular training programs, workshops, and seminars to enhance employees' technical skills, industry knowledge, and problem-solving abilities. Additionally, cross-functional collaboration and knowledge exchange are encouraged, enabling employees to learn from one another and leverage collective intelligence to drive innovation.
Research and Development (R&D) Initiatives:
R&D plays a pivotal role in FAG Bearings' pursuit of innovation and technological advancements. The company invests significantly in R&D activities to explore emerging technologies, improve product performance, and develop innovative solutions that meet evolving customer needs. By staying abreast of industry trends and collaborating with academic institutions and industry experts, FAG Bearings leverages R&D as a key driver of its competitive advantage.
Technology Partnerships:
Recognizing the value of external expertise, FAG Bearings actively seeks technology partnerships with research institutes, universities, and other industry players. These partnerships facilitate knowledge sharing, collaborative research projects, and access to cutting-edge technologies. By leveraging the collective expertise of these partners, FAG Bearings accelerates its innovation efforts and enhances its ability to bring advanced solutions to market.
Customer-Centric Innovation:
FAG Bearings places a strong emphasis on understanding customer needs and aligning its R&D efforts accordingly. The company actively engages with customers, conducts market research, and gathers feedback to identify pain points and opportunities for improvement. This customer-centric approach ensures that R&D initiatives are focused on developing solutions that address real-world challenges and deliver value to customers.
Continuous Improvement:
Continuous improvement is ingrained in the culture of FAG Bearings. The company regularly assesses its R&D processes, knowledge management practices, and innovation strategies to identify areas for enhancement. Through systematic monitoring, evaluation, and feedback mechanisms, FAG Bearings strives for continuous learning, refinement, and innovation, ensuring that it remains agile and responsive to market demands.
Conclusion:
FAG Bearings commitment to continuous learning and innovation has been instrumental in its success as a leading bearing manufacturer. By implementing a robust knowledge management framework, fostering a collaborative learning culture, investing in R&D initiatives, forging technology partnerships, and prioritizing customer-centric innovation, the company remains at the forefront of the industry. Through its dedication to knowledge management and R&D, FAG Bearings continues to drive technological advancements, deliver superior products, and meet the evolving needs of customers in an ever-changing marketplace.
We support more information about Bearings. you can visit http://www.cmtgbearing.com. or email us info@cmtgbearing.com.