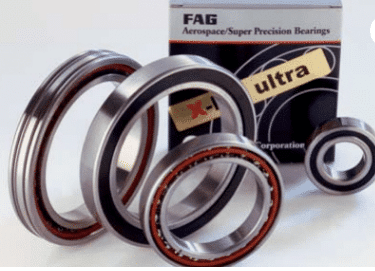 Bearing clearance is a critical parameter that directly affects the performance, heat generation, and service life of a bearing. NSK and FAG, two renowned bearing manufacturers, are known for producing high-quality bearings with varying
degrees of clearance to meet specific industry and application requirements. In this comprehensive comparison, we will explore the bearing clearance in NSK and FAG bearings, emphasizing their unique characteristics and applications
across different industries.
Understanding Bearing Clearance:
Bearing clearance, also known as internal clearance, is the space between the rolling elements (balls or rollers) and the inner and outer raceways of a bearing. It is a crucial factor that determines how a bearing accommodates thermal
expansion, maintains load distribution, and affects performance.
NSK offers a wide range of bearings with varying degrees of clearance to suit different applications. Here are key aspects of NSK's bearing clearance options:
Preloaded Bearings: NSK produces preloaded bearings with minimal internal clearance, ensuring zero or near-zero clearance. These bearings are suitable for applications requiring high precision, such as machine tools.
C3 Clearance: NSK's C3 clearance bearings have a larger internal clearance than standard bearings. They are designed to accommodate thermal expansion and are commonly used in industrial machinery.
C4 Clearance: NSK's C4 clearance bearings have even larger internal clearance than C3 bearings, making them suitable for applications with higher temperature variations, such as fans and motors.
Custom Clearance Options: NSK provides custom clearance options to meet specific industry and application requirements, allowing for tailored solutions.
Aerospace and Precision Industries: NSK's precision bearings with minimal clearance are often used in aerospace and precision machinery where tight tolerances are critical.
FAG offers a diverse range of bearings with varying clearance levels, allowing customers to select the most suitable option for their specific application. Here are key aspects of FAG's bearing clearance options:
Standard Clearance: FAG produces bearings with standard clearance, suitable for a wide range of applications in industrial machinery, automotive, and more.
C2 Clearance: FAG's C2 clearance bearings have smaller internal clearance than standard bearings, providing enhanced rigidity and reduced heat generation. They are often used in high-speed applications.
C3 Clearance: FAG's C3 clearance bearings have a larger internal clearance than standard bearings, making them ideal for applications with thermal expansion, such as pumps and compressors.
Custom Clearance Solutions: FAG offers custom clearance options for specific applications and industries, providing flexibility to customers.
Automotive and Industrial Sectors: FAG's bearings with standard clearance are commonly used in automotive and general industrial applications.
Conclusion:
Both NSK and FAG offer a wide range of bearing clearance options to cater to various industries and applications. The choice between them should be based on the specific clearance requirements of the application, temperature variations,
and load conditions. The right choice of bearing clearance is vital for ensuring proper load distribution, reducing heat generation, and maximizing the service life of machinery. Selecting the appropriate bearing clearance is essential for optimizing performance and efficiency in diverse industries.
We support more information about Bearings. you can visit http://www.cmtgbearing.com. or email us info@cmtgbearing.com.