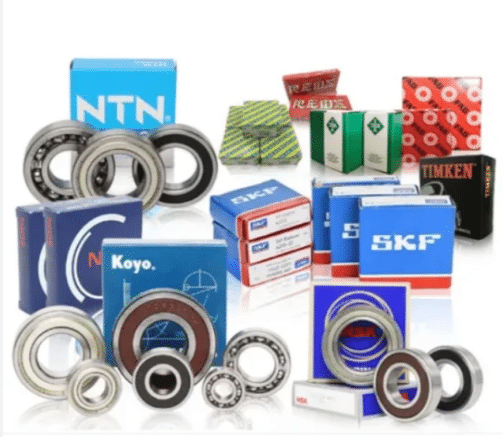 The maritime and ocean engineering industry presents unique challenges that require reliable and high-performance bearings to ensure the safe and efficient operation of various marine systems. NSK Bearing and NTN Bearing are two renowned brands known for providing bearings suitable for maritime and ocean engineering applications. This article delves into the applications of NSK Bearing and NTN Bearing in this industry, highlighting their specific advantages and performance characteristics.
Corrosion Resistance:
NSK Bearing: NSK offers a range of bearings specifically designed to withstand harsh marine environments. These bearings are constructed with corrosion-resistant materials and specialized coatings, providing excellent protection against seawater, salt spray, and other corrosive elements. NSK's corrosion-resistant bearings are well-suited for applications such as ship propulsion systems, offshore platforms, and marine equipment, where exposure to corrosive conditions is prevalent.
NTN Bearing: NTN also provides bearings engineered to resist corrosion in maritime and ocean engineering applications. Their bearings feature special surface treatments and seals that prevent the intrusion of water and corrosive agents. NTN's corrosion-resistant bearings are designed to withstand the challenging conditions encountered at sea, including high humidity, saltwater exposure, and abrasive particles. They are suitable for marine propulsion systems, marine winches, and other critical marine equipment.
High Load Capacity:
NSK Bearing: NSK offers robust bearings with high load-carrying capacity, making them suitable for heavy-duty marine applications. These bearings are designed to handle axial, radial, and combined loads encountered in marine machinery, such as ship engines, propellers, and crane systems. NSK's bearings utilize advanced technologies, including optimized ball and roller designs, to maximize load capacity and ensure reliable performance even under extreme conditions.
NTN Bearing: NTN also provides bearings renowned for their excellent load-carrying capabilities. Their bearings are engineered with precision and high-quality materials to withstand the demanding loads encountered in maritime and ocean engineering. NTN's bearings are widely used in marine propulsion systems, underwater vehicles, and offshore structures, where the ability to withstand heavy loads is critical.
Sealing and Lubrication:
NSK Bearing: NSK incorporates advanced sealing technologies into their bearings to prevent the ingress of water, dirt, and contaminants. These seals provide effective protection against harsh marine conditions, ensuring reliable performance and extended bearing life. Additionally, NSK offers a range of lubrication options, including high-performance greases and special lubricants suitable for marine environments, further enhancing the durability and operational efficiency of their bearings.
NTN Bearing: NTN's bearings feature superior sealing systems designed to maintain optimal lubrication and prevent the entry of water and contaminants. These seals effectively protect the bearings in marine applications, reducing the risk of premature failures and minimizing maintenance requirements. NTN also offers a variety of lubrication solutions tailored to marine conditions, enabling smooth and efficient operation of their bearings.
Conclusion:
When it comes to maritime and ocean engineering applications, both NSK Bearing and NTN Bearing provide reliable solutions that meet the industry's demanding requirements. The corrosion resistance, high load capacity, and effective sealing mechanisms offered by both brands ensure the reliable operation and longevity of bearings in marine environments. Manufacturers and operators in the maritime industry should carefully evaluate their specific needs and consult with technical experts from NSK and NTN to select the most suitable bearing solution for their marine systems. By choosing the right bearings, they can optimize the performance, safety, and efficiency of their maritime and ocean engineering projects.
We support more information about Bearings. you can visit http://www.cmtgbearing.com. or email us info@cmtgbearing.com.