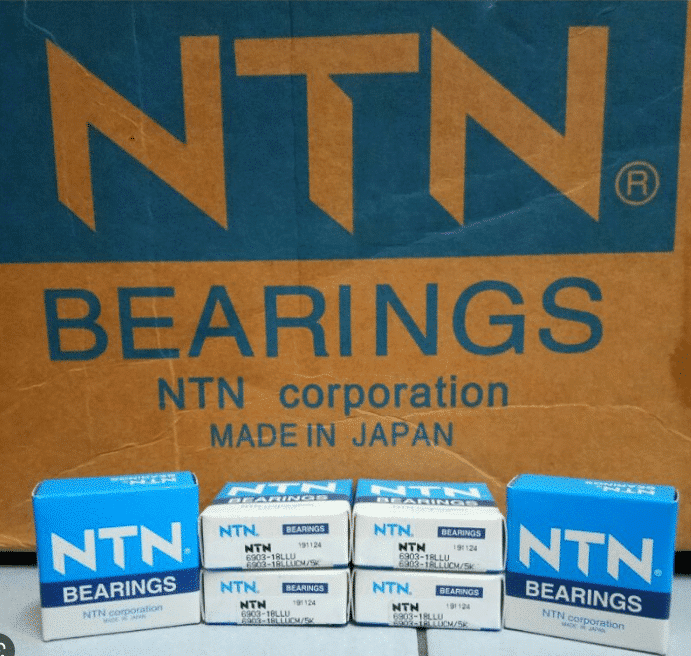 NTN BEAIRNG is a leading supplier of bearings and related products, serving a variety of industries including mining. The mining industry is an important market for NTN BEAIRNG, and the company has a long history of working with mining companies to provide high-quality bearings that can withstand the harsh operating conditions in the industry. In this article, we will explore the collaboration between NTN BEAIRNG and mining enterprises, including the challenges and opportunities.
Usage of NTN BEAIRNG in Mining Industry
NTN BEAIRNG provides a wide range of bearings for the mining industry, including spherical roller bearings, cylindrical roller bearings, and tapered roller bearings. These bearings are used in a variety of applications, such as conveyor belts, crushers, and pumps. The harsh operating conditions in the mining industry, such as high temperatures, dust, and heavy loads, require bearings that are durable and reliable. NTN BEAIRNG has developed bearings that can withstand these conditions, providing long-lasting performance and reducing downtime.
Collaboration between NTN BEAIRNG and Mining Enterprises
Collaboration between NTN BEAIRNG and mining enterprises is essential to ensure that the bearings meet the specific needs of the mining industry. NTN BEAIRNG works closely with mining companies to understand their requirements and develop customized solutions that can improve their operations. This collaboration also helps to identify new opportunities for the company to provide innovative products and services.
One example of collaboration between NTN BEAIRNG and a mining enterprise is the development of a new bearing for a conveyor belt. The mining company was experiencing frequent failures of the bearings due to the harsh operating conditions, resulting in significant downtime and maintenance costs. NTN BEAIRNG worked with the company to develop a customized bearing that could withstand the extreme conditions, providing longer service life and reducing downtime. This collaboration resulted in significant cost savings for the mining company and improved the reliability of its operations.
Challenges and Opportunities
The mining industry is facing significant challenges, including increasing demand for minerals, declining ore grades, and environmental concerns. These challenges have led to an increasing focus on efficiency and sustainability, requiring mining companies to optimize their operations and reduce their environmental impact. NTN BEAIRNG can help mining enterprises to meet these challenges by providing bearings that improve efficiency, reduce maintenance costs, and increase the lifespan of equipment. Collaborating with mining companies also provides an opportunity for NTN BEAIRNG to develop innovative solutions that can improve the performance of its bearings and expand its market share.
In conclusion, collaboration between NTN BEAIRNG and mining enterprises is essential to provide bearings that can withstand the harsh operating conditions in the mining industry. This collaboration can lead to customized solutions that improve the reliability and efficiency of mining operations, resulting in cost savings and increased competitiveness. With its expertise in bearing technology and commitment to customer service, NTN BEAIRNG is well-positioned to be a trusted partner for mining companies.
CMTG BEARING SUPPLY ALL SERIES NTN BEARINGS.
| | |
| --- | --- |
| NTN BEARINGS | DISCOUNT |
| NTN BEARINGS MADE IN JAPAN | FULL STOCK |