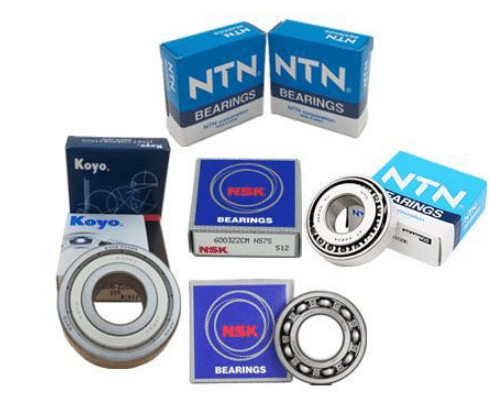 The medical equipment manufacturing industry requires high precision, reliability, and safety to ensure the well-being of patients. Bearings play a crucial role in medical devices, providing smooth and precise motion for various applications. This article aims to compare the applications of NSK Bearing and NTN Bearing in the field of medical equipment manufacturing, focusing on factors such as precision, sterilizability, and regulatory compliance.
Precision and Accuracy:
NSK Bearing: NSK offers a range of precision bearings specifically designed for medical equipment applications. These bearings are manufactured to extremely tight tolerances, ensuring accurate and smooth operation of medical devices. NSK's precision bearings provide low friction, reduced noise, and excellent rotational accuracy, enabling precise movement and positioning critical for medical equipment such as robotic surgical systems, imaging devices, and laboratory equipment.
NTN Bearing: NTN also provides precision bearings suitable for medical equipment manufacturing. Their bearings are engineered to deliver exceptional accuracy and reliability. With advanced design and manufacturing techniques, NTN bearings offer low vibration, high rigidity, and excellent dimensional stability. These features enable medical devices to perform intricate tasks with precision and consistency, contributing to the overall quality and performance of the equipment.
Sterilizability and Cleanliness:
NSK Bearing: NSK understands the importance of maintaining cleanliness and sterilizability in medical equipment. They offer bearings made from materials suitable for sterilization processes, such as stainless steel and ceramic. These bearings are resistant to corrosion and can withstand repeated sterilization cycles using methods like autoclaving or chemical sterilization. NSK's bearings ensure reliable performance and longevity even in sterile environments.
NTN Bearing: NTN also recognizes the need for sterilizable bearings in medical equipment. Their bearings are designed with materials that are compatible with various sterilization methods, including high-temperature sterilization and chemical disinfection. NTN bearings are engineered to withstand these processes without compromising performance or introducing contaminants, making them suitable for medical devices that require frequent sterilization.
Regulatory Compliance:
NSK Bearing: NSK has a strong commitment to quality and regulatory compliance. Their bearings meet international standards and regulations, including ISO 13485, which specifies requirements for quality management systems in the medical device industry. NSK's bearings undergo rigorous testing and validation to ensure they meet the stringent requirements of the medical equipment manufacturing industry.
NTN Bearing: NTN also adheres to strict quality standards and regulatory requirements in the production of bearings for medical equipment. They have implemented quality management systems compliant with ISO 13485 to ensure the reliability and safety of their products. NTN's commitment to regulatory compliance helps medical equipment manufacturers meet the necessary regulatory approvals and certifications for their devices.
Conclusion:
Both NSK Bearing and NTN Bearing offer reliable and precision-engineered solutions for the medical equipment manufacturing industry. The choice between the two depends on factors such as precision requirements, sterilizability, and regulatory compliance. Both brands provide bearings designed to meet the demanding needs of medical devices, including precision, reliability, sterilizability, and adherence to regulatory standards. Medical equipment manufacturers should carefully evaluate their specific requirements and consult with NSK and NTN technical experts to select the most suitable bearing solution for their medical devices. By choosing the right bearings, manufacturers can ensure the performance, precision, and reliability of their medical equipment, ultimately contributing to the well-being and safety of patients..
We support more information about Bearings. you can visit http://www.cmtgbearing.com. or email us info@cmtgbearing.com.