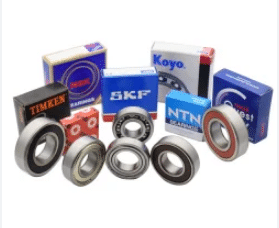 In the fiercely competitive bearings market, strategic positioning is crucial for companies like SKF and FAG to maintain a strong foothold and continue their growth. Both SKF and FAG are global leaders in the industry, and their market positioning strategies, combined with a commitment to product quality, have significantly influenced their success. This article delves into the market strategies of SKF and FAG, as well as a comprehensive comparison of their product quality.
Market Strategy of SKF bearings
SKF has adopted a well-defined market strategy that emphasizes technological innovation, global expansion, and customer-centric approaches.
a. Technological Innovation: SKF's focus on research and development has been a driving force behind its market positioning. By investing in cutting-edge technologies and developing innovative solutions, such as condition monitoring systems and advanced materials, SKF has solidified its reputation as a provider of high-performance bearings.
b. Global Expansion: SKF has strategically expanded its presence into emerging markets, capitalizing on the rapid industrialization and infrastructure development in these regions. This expansion not only enhances their market reach but also allows them to tailor their offerings to meet the unique needs of different industries and applications.
c. Customer-Centric Approach: SKF places a strong emphasis on understanding customer needs and providing tailored solutions. By collaborating closely with customers and offering personalized services, SKF builds strong and lasting relationships, leading to increased customer loyalty and brand recognition.
Market Strategy of FAG bearings
FAG, as part of the Schaeffler Group, has implemented a market strategy that emphasizes precision engineering, diversification, and sustainability.
a. Precision Engineering: One of FAG's key market positioning strategies is its reputation for precision-engineered bearings. By focusing on meticulous manufacturing processes and adhering to strict quality control measures, FAG has gained a strong foothold in industries where precision and reliability are paramount.
b. Diversification: FAG bearings has diversified its product portfolio to cater to a wide range of industries, including automotive, aerospace, and renewable energy. This diversification allows the company to leverage its expertise across various sectors, reducing dependency on any single market segment.
c. Sustainability and Eco-Friendly Solutions: As sustainability becomes increasingly important to customers, FAG's emphasis on eco-friendly bearing solutions has helped differentiate them in the market. Their efforts in developing environmentally conscious products have resonated well with environmentally conscious customers and industries.
Product Quality Comparison
Both SKF and FAG have earned a reputation for delivering high-quality bearings, and their market strategies contribute significantly to their product quality.
a. Innovation-Driven Quality: Both companies' focus on technological innovation ensures that their bearings are equipped with the latest advancements, providing superior performance, durability, and reliability.
b. Global Reach and Local Support: SKF and FAG's strategic global expansion allows them to provide localized support and services to customers worldwide, ensuring consistent quality and support across different regions.
c. Industry Expertise: Both companies have deep-rooted expertise in their respective industries, allowing them to tailor their products to meet specific industry requirements, resulting in bearings with exceptional quality and performance.
d. Commitment to Compliance: SKF and FAG's dedication to adhering to international quality standards and certifications ensures that their products consistently meet or exceed industry benchmarks.
Conclusion
In conclusion, SKF bearings and FAG bearings 's strategic positioning plays a pivotal role in their market success and reputation for delivering high-quality bearings. Both companies have adopted different approaches, such as technological innovation, global expansion, diversification, and sustainability, to strengthen their market presence. Through their commitment to product quality and customer-centricity, SKF bearings and FAG bearings continue to lead the bearings industry, catering to the diverse needs of various sectors and maintaining their positions as global industry leaders.
We support more information about Bearings. you can visit http://www.cmtgbearing.com. or email us info@cmtgbearing.com.